The doctor-patient ratio is still far from adequate in this country of more than 160 million people. Along with the government initiative, private entrepreneurs have come forward to establish medical colleges and hospitals. The private sector has already made commendable progress in this field. Government of Bangladesh has rightly laid down some strict criteria, principles and guidelines to standardize the private medical colleges. Enam Medical College was established in 2003, fulfilling all the criteria set by the Ministry of Health and Family Welfare, Bangladesh Medical & Dental Council and University of Dhaka. Ministry of Health and Family Welfare of the Government of People's Republic of Bangladesh and University of Dhaka permitted Enam Medical College for admission of 50 students in first year MBBS course during the session 2003-2004. Now the admission capacity is 155. Among the private medical colleges of Bangladesh, Enam Medical College has the highest number of seats. The College is affiliated with University of Dhaka and is recognized by Bangladesh Medical and Dental Council (BMDC). Training in Enam Medical College Hospital is recognized by Bangladesh College of Physicians and Surgeons (BCPS). Enam Medical College is also in the recognition list of International Medical Schools through FAIMER, AVISINA and IMED.
---
Goals and ObjectivesEnam Medical College & Hospital has been designed to provide broad-based education and professional development for students. The academic faculty is highly qualified. The attached hospital is well-equipped with modern, standard and updated facilities. All these will help the students to gain knowledge, skill and attitude to deal with the health problems of the community and make their basics sound to face the challenges in their professional life.
---
Campus and LocationEnam Medical College is located at 9/3 Parboti Nagar, Bir Muktijoddha Abul Kashem Sandeep Sarak (Thana Road), Savar, Dhaka, Bangladesh. It is only about 15 kilometers from Gabtoli bus termial of Dhaka Metropolition City. Savar is well-known for its scenic natural treasure of forests, beautiful lakes, small rivers and also winter guest birds. It is also famous for educational institutions like Jahangir Nagar University, Public Administration Training Center (PATC), Bangladesh Krira Shikhha Protisthan or Sports Academy (BKSP), National Youth Development Training Center, Human Resource, Development Center etc. Moreover, some other important installations are located in Savar. These are Jatio Sriti Shoudha, Savar Cantonment, Fantasy Kingdom, Nandan Park, EPZ, Centre for Rehabilitation for Paralysed (CRP) and Radio Transmission Tower.The college and hospital is housed in three unified massive 10-storied buildings on its own land and is divided into two wings. It has got wide areas of open space in front of the building for car parking and other utility purpose. The departments and wards have been set up and organized in a planned way to serve the need of a modern medical college and hospital. There is also another large building accommodating cancer hospital and three lecture galleries with modern audiovisual and sound system and outdoor, diagnostic and transfusion services. Two other lecture galleries are under construction. Within the campus there is a four-storied airconditioned mosque for men and women. A new Academic Bhabon with huge space is under construction.
---
Administrative Office & DepartmentsThe adminstrative office and all the preclinical, paraclinical and clinical departments have been organized in a befitting manner. The departments of Anatomy, Anesthesiology, Biochemistry, Burn & Plastic Surgery, Cardiology, Community Medicine & Public Health, Dentistry, Dermatology & Venereology, Endocrinology, Forensic Medicine & Toxicology, Gastroenterology, Hematology, Hepatobiliary Surgery, Medicine, Microbiology, Nephrology, Neuro-ICU, Neurology, Neurosurgery, Nuclear Medicine, Obstetrics & Gynaecology, Oncology, Ophthalmology, Orthopaedic & Traumatology, Otolaryngology, Paediatrics, Paediatrics Surgery, Pathology, Pharmacology & Therapeutics, Physical Medicine & Rehabilitation, Physiology, Psychiatry, Pulmonology, Radiology & Imaging, Rheumatology, Surgery, Thoracic Surgery, Transfusion Medicine, Urology & Vascular Surgery are housed with adequate spaces with all modern facilities. The departments are well-furnished having well-equipped classrooms, dissection halls, laboratories and museums.
---
Conduct and DisciplineAll students must abide by all the rules and regulations of the college. Disciplinary action which may range from warning to expulsion from the college will be taken for any violation of these rules and regulations. Students of Enam Medical College are forbidden to organize union, association or society other than those set up by the authority to enrich their physical, intellectual, social and ethical development. Any type of demonstration, procession or shouting in the college, hostel and hospital premises is prohibited.
There are five examination halls and five lecture galleries with all modern facilities and sound system. All these are fully air-conditioned with modern audiovisual facilities. The seating arrangement is very comfortable.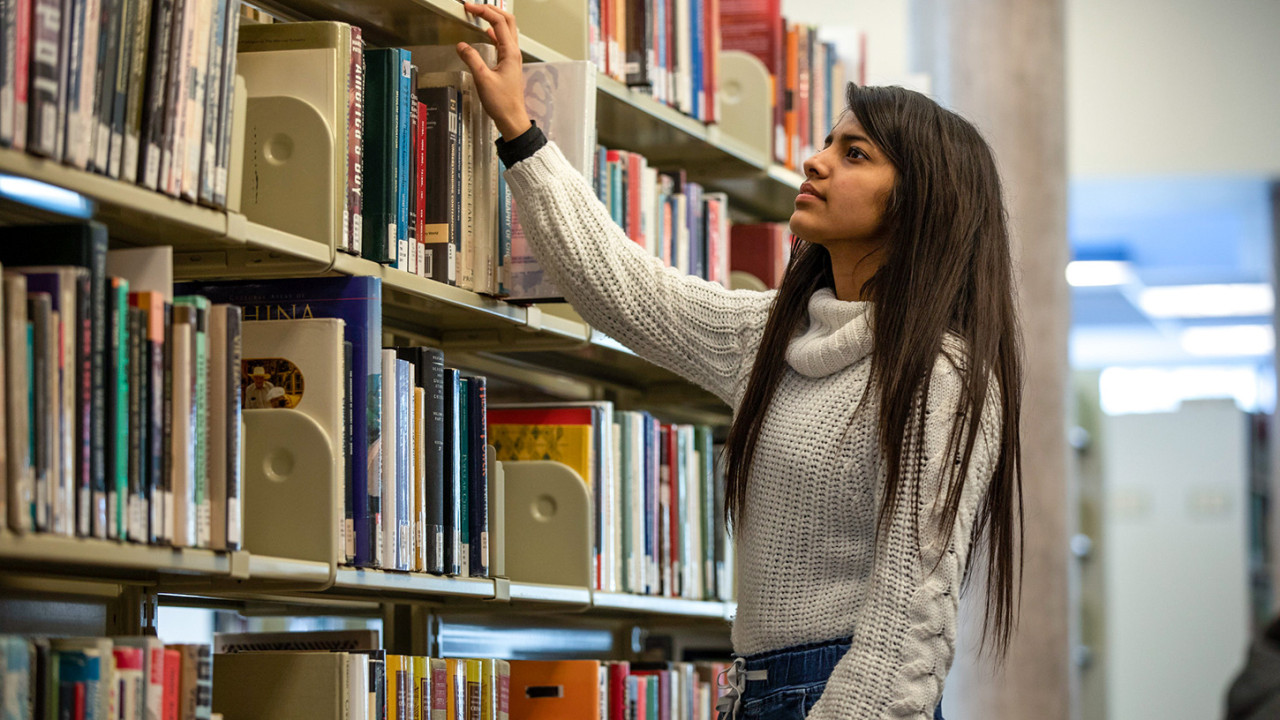 The Library is fairly enriched with collection of common textbooks, reference books, important National and International Journals and Internet facilities which can provide up to date information to students and teachers.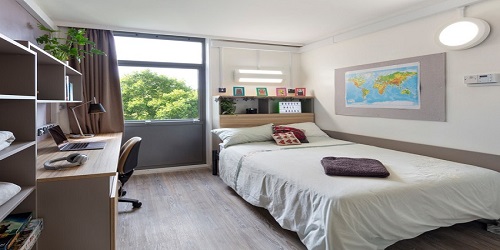 Hostel accommodation with all facilities for both male and female students are available near college building. All our hostels have generator and internet facilities. 24/7 security guards and cc cameras are present.
We have a cafeteria with one of the most hygienic live kitchens. The cafeteria is located in the college building. All types of fast food, bakery items, Indian, Thai, Chinese and Bangladeshi food are available at affordable prices. The cafeteria is open to all with home delivery facility from our cafeteria. Students can eat and drink on a monthly or daily basis.
Students' who got HONORS in MBBS examination
---
---
Jarin Tasnim RahmanBatch: EM-15, Roll: 001
---
Mahtab Hossain BhuiyanBatch: EM-15, Roll: 002
---
Md. Azharul HaqueBatch: EM-15, Roll: 005
---
Saleha AhmedBatch: EM-15, Roll: 010
---
Sudip DasBatch: EM-15, Roll: 014
---
Shanjida ZamanBatch: EM-15, Roll: 018
---
Saqib Ali ReshiBatch: EM-15, Roll: 074
---
Iram Jan AshrafBatch: EM-15, Roll: 075
---
Nadeem KhanBatch: EM-15, Roll: 080
---
Shah Ehsan JavidBatch: EM-15, Roll: 115
---
Archana DahalBatch: EM-15, Roll: 130
---
Smriti BajracharyaBatch: EM-15, Roll: 131
---
Rasna ByanjankarBatch: EM-15, Roll: 135
---
Bikash YadavBatch: EM-15, Roll: 136
---
Abhishek Kumar JhaBatch: EM-15, Roll: 137
---
Batika SharmaBatch: EM-15, Roll: 143
---
Saif Mohammad EnamBatch: EM-16, Roll: 001
---
Tania Sultana TuliBatch: EM-16, Roll: 035
---
Jamil AhmedBatch: EM-16, Roll: 049
---
Mahmudul Hasan RoniBatch: EM-16, Roll: 056
---
Md. Shadman SakibBatch: EM-16, Roll: 064
---
Tandra Rani SharmaBatch: EM-16, Roll: 069
---
Suriya Akter AntoraBatch: EM-16, Roll: 072
---
Md. Sohanur RahmanBatch: EM-16, Roll: 073
---
Arifa Akter somaBatch: EM-16, Roll: 074
---
Sannah IllahiBatch: EM-16, Roll: 097
---
Jahan AraBatch: EM-16, Roll: 098
---
Fallah KhanBatch: EM-16, Roll: 112
---
HuddaBatch: EM-16, Roll: 113
---
Naureen KhanBatch: EM-16, Roll: 114
---
Saqib HameedBatch: EM-16, Roll: 118
---
Zeena PoudelBatch: EM-16, Roll: 125
---
Mehvish BabaBatch: EM-17, Roll: 023
---
Atiyatul Bari TakBatch: EM-17, Roll: 046
---
Rokibul Hasan RomeoBatch: EM-17, Roll: 053
---
Arfa AnsariBatch: EM-17, Roll: 088
---
Shraddha BaniyaBatch: EM-17, Roll: 116
---
Bijay GautamBatch: EM-17, Roll: 119
---
Amrita Kumari ShahBatch: EM-17, Roll: 123
---
Basic Subjects [98]
---
---
Dr. Fauzia ZamanLecturerDept. of Biochemistry
---
Dr. Ruhi JakiaLecturerDept. of Physiology
---
Dr. Most. Rabeya Khatun ShomaLecturerDept. of Anatomy
---
Dr. Niloy BhattaLecturerDept. of Physiology
---
Dr. Safayet HossainLecturerDept. of Pathology
Clinical Subjects [108]
---
---
Dr. Md. Shofequnnabi RumiAssistant ProfessorDept. of Hepatology
---
Dr. Md. Ariful IslamAssistant ProfessorDept. of Ophthalmology
---
Dr. Md. Jahidur RahmanAssistant ProfessorDept. of Ophthalmology
---
Dr. Shaharier AhmedRegistrarDept. of Medicine
---
Dr. Md. RazuRegistrarDept. of Medicine
Enam Medical College & Hospital
---
WORLD CLASS

TREATMENT
At low cost
---
We have local as well as foreign specialist doctors and world-class sophisticated equipment by which we can ensure world-class treatment at Enam Medical College & Hospital at a low cost.
---
News
---
| | |
| --- | --- |
| | [20-09-2023] We are very proud to inform that 16 students of Enam Medical College have got Honors' Marks & 1 student got 9th position of Dhaka University in 3rd Prof. MBBS Examination May 2023. Congratulations to them sincerely. |
| | [08-07-2023] We are very proud to inform that more than 32 students of Enam Medical College have got chance for post graduation course. Congratulations to them sincerely. |
---
9/3, Parboti Nagar, Thana Road, Savar, Dhaka, Bangladesh. Phone : 02223371196-98 PBX: 104, 437, 135, 330 Mobile : +8801712553712, +8801711788750 E-Mail : emc_savar@yahoo.com Hotline Number: 10603